Yesterday's blog entry asked you what could we do this year to recognize Michael Fassbender's birthday on 2 April. It was suggested that we consider a charity, and I took that idea and ran with it. I did a quick research on the Internet by using Michael's hobby of motorcycling to find a charity that had roots in motor biking. And I found the perfect charity,
The Bike Experience
. If you are on the Fassy News Network mailing list, you received an email last night informing you about the fundraiser project idea, but prior to my sending that newsletter, I sent an email to TBE founder, Talan Skeels-Piggins, asking him if he would be interested in Fassinating Fassbender creating a fundraiser for them, in honor of Fassbender's birthday. After I sent out the newsletter, just moments later, I received a reply back from Talan, and here is what he wrote:
Dear Simone

Thank you so much for getting in touch and considering The Bike Experience as charity to benefit from a Fassinating Fassbender fundraiser. I am still a bit stunned as your email arrived just as I finished watch Centurion, in which Michael plays the lead role, the world is certainly a weird old place. I am currently out in Utah where I teach and coach disabled skiers, as well as trying to make sure TBE is looked after for the following year, today was my rest day and I have the film from iTunes, so watch it quite a lot.

Your timing couldn't have been more apt. We have, for the past two years, worked out of Castle Combe, but this season they want to try a different timing schedule for their track days and as such we can no longer use their track at lunch. I have made contacts through the years and managed to secure 12 dates at Silverstone Circuit, which doesn't use the actual track, but the old Copse Runway and is ample size for us not to have to move onto another area. However, Silverstone is a big business and they require a payment for the services. We have been given a 40% discount but have to find £10,000 for the 12 dates. A fundraiser such as you suggest would certainly help the cause. I will never charge anyone coming along to TBE for the first two visits as I don't want there to be any restrictions on them achieving something they believed was impossible. We have the support of Aprilia and Suzuki, had donations of leathers, boots and gloves, but we are certainly lacking actual hard cash to pay for the venue, fuel, upkeep and repair of the bikes.


Once again I can't thank you enough, this is the best piece of news I've had in ages.

Kind regards

Talan Skeels-Piggins
I was thrilled to receive Talan's reply back so quickly. I knew his organization would appreciate a fundraiser offer, but to also realize that he's a Fassinator too... how cool is that? So this morning, before I got all bogged down with readings for class and writing a paper, I went ahead and created the
Fassinating Fassbender Fundraiser
page for TBE. Just click on the link below to make a donation.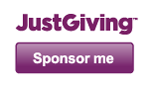 At first I was thinking of creating a goal, but I figure that if I just leave it open, that will allow people to donate whatever they can. I will say however, that if we surpass the 300 GBP mark, that will match the fee that was paid to cover the horrendous FedEx costs of shipping Michael's birthday present last year to London. So if a few people were able to contribute monies that totaled just over $300 last year, and if the entire readership of Fassinating Fassbender could donate at the least 10 GBP to this worthy cause, this fundraiser would be a mind blowing success! I would also like to adopt this charity and establish an annual fundraiser for them, it'll be our humanitarian pet cause. For additional background information and press coverage, please read the
BBC News
article
.
I thank you all in advance for making a donation to The Bike Experience, and I hope you know that the people who are able to utilize this charity, which is free to them, will be able to relive their passion and enjoy life even more through the beautiful work of The Bike Experience. I will be providing weekly updates on donations received, and I would greatly appreciate
YOU
doing whatever you can to help promote this fundraiser through your preferred social media format.